About
Big Time Rush Tour in Cincinnati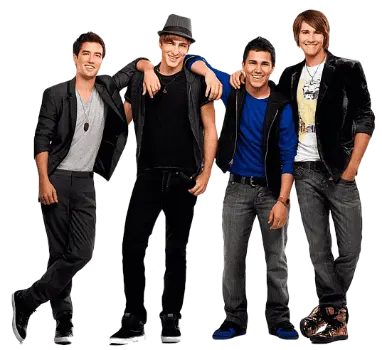 Immerse yourself in an unforgettable musical adventure as the world-renowned boy band Big Time Rush brings their electrifying concert to Cincinnati! At the splendid Riverbend Music Center, we have an evening that promises to be a mix of rhythm, energy, and the unique charm of Big Time Rush. We are here to make sure you don't miss out on this thrilling event. Our ticketing process is straightforward, ensuring you can easily reserve your spot at this landmark concert.
Be part of the Big Time Rush tour, a musical spectacle that's capturing hearts nationwide. Big Time Rush is not just about music; it's about creating magical experiences that last a lifetime. Keep track of this exciting journey with our concert calendar. Stay connected with all the happenings around this tour, right from your screen to the stage of Riverbend Music Center in Cincinnati.
As the excitement builds up, why not elevate your concert experience? Our exclusive concert packages are designed for the true fan. Enjoy premium seating, access to exclusive merchandise, and several other perks that come along with our unique concert packages. Don't just attend the concert, live it, with an experience curated specially for you.
Plan your experience to the last detail with our comprehensive seating chart for the Riverbend Music Center. Whether you want to be front and center or prefer a cozy corner, we've got you covered. Our seating chart is designed to help you pick the perfect spot, one that matches your preferences and ensures you get the most out of the Big Time Rush concert.
Our concert schedule is always updated, keeping you in the loop about all the musical events that matter. Stay informed about your favorite band's tour dates and make sure you're ready to catch them live. With our concert calendar, you'll never miss a beat. So mark your calendars, Las Vegas, because Big Time Rush is ready to light up the stage at the Riverbend Music Center. Secure your tickets today, plan your schedule, and get ready for an exhilarating night of music and fun.